Gardner Denver's Thomas brand has forged a partnership with Tongji DIAN Racing Team, for their formula student driverless car project, by providing brake-assist pump solutions.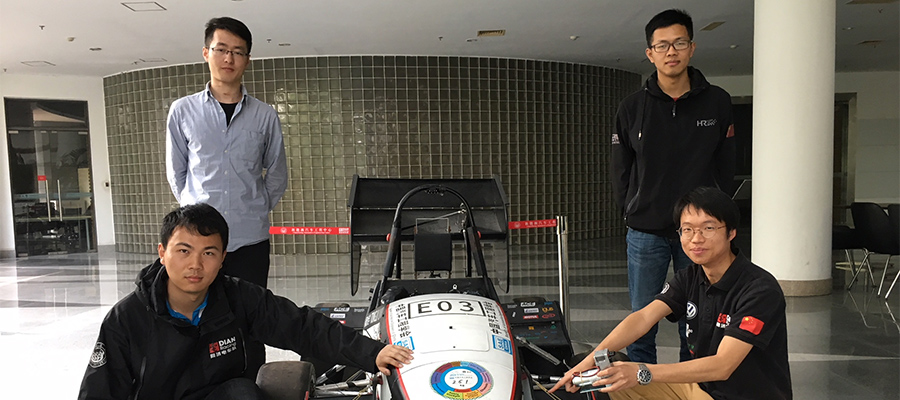 In the past decade, the DIAN Racing Team – from the reputable Automotive Engineering department of Tongji University – has been an active participant in Formula SAE. Formula SAE is a student design competition worldwide – especially for young automotive engineers. According to the team captain, the first driverless car will be assembled in June and a press conference will be held in July to announce the participation in "Formula Student Autonomous China 2018". The race will be held in the Zhuhai International Air Show Center during "Zhuhai International Automobile Carnival" in November of this year.
Under the control of a central computer, which seamlessly integrates a LiDAR, camera and many other sensors, the cooperation of steering, brake, and AWD-motor system is critical to both agility and safety of this auto-pilot vehicle. Factoring into reliable pneumatic performance and compact size, the Thomas 8009 DC pump outperformed the XXK03 pump from another global leading pump supplier and other domestic options. Based on the computerized simulations so far, the Thomas 8009 pump could realize the construction of a very strong braking force transfer loop from pump, via valve and cylinders, to wheels – ultimately within 0.3 seconds.
The partnership with Tongji DIAN Racing Team could provide a platform to further push Thomas' reputable pump solutions to the new automotive technology frontier. Furthermore, the win-win partnership would also let these young aspirational students gain new insights into pump technology and its various applications in the automobile industry.
For more news and information on DIAN Racing, please visit www.dianracing.com
Submitted by: Steven Tian, Marketing Manager APAC – Gardner Denver, Thomas