Less Mass - More Corrosion Resistance - Same Performance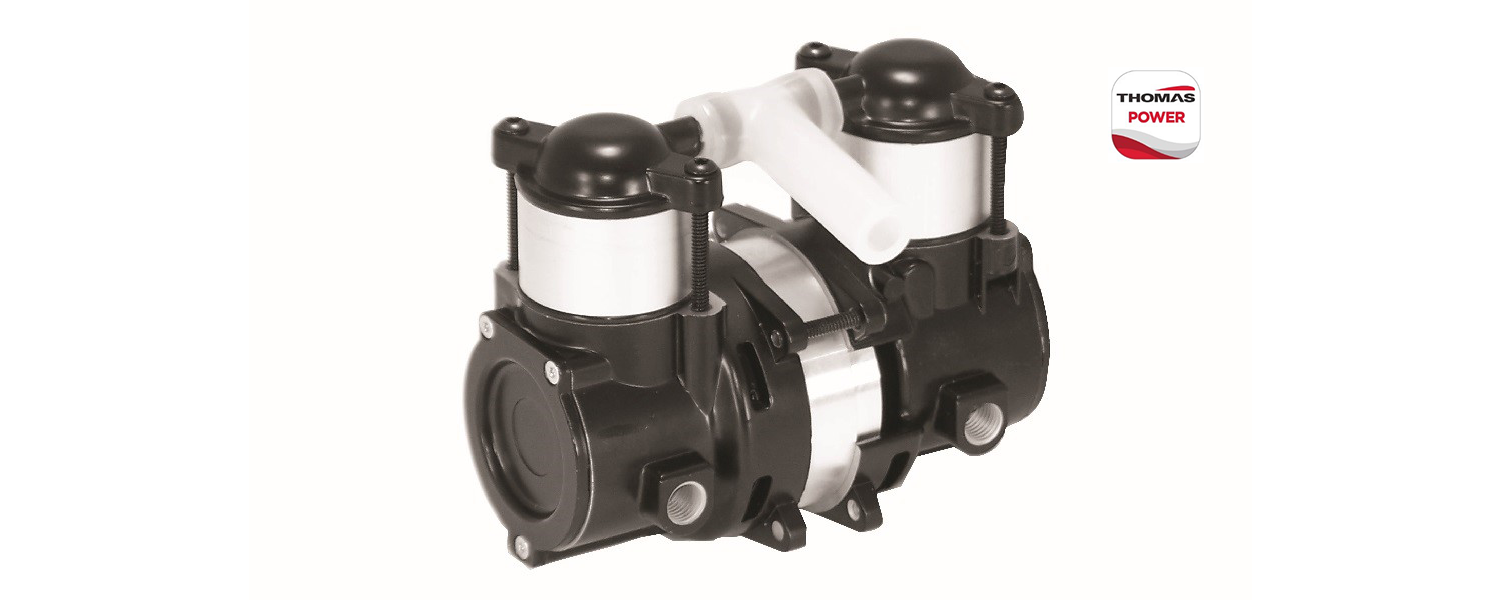 Introducing the newest member of the 2110 family: The 2110ZA26/12M (Magnesium) WOB-L® dual piston air compressor. Like the 2110ZA26/12, it is designed for medical, instrumentation and lab automation applications that require lightweight, compact design, variable output and low power consumption.
The 2110ZA26/12M is designed with durable, lightweight Magnesium die cast parts that are E-Coated for maximum corrosion protection. It is 60 grams lighter than its successful 2110ZA26/12 predecessor that is manufactured with Aluminum die cast components.
The 2110ZA26/12M weighs only 325 grams. Its compact size, 90mm length x 48mm width x 75mm height and THOMAS POWER brushless 12V DC drive system, provide variable, efficient output, while the proven and patented WOB-L® twin piston design provides long-life reliability with low vibration and quiet operation.
Click to learn more about the 2110ZA26/12M